With the Assignments feature, users can start a submission, then reassign it directly to another user to complete. The Reassign action can be enabled on an App by App basis using the Assignment Settings from the App Settings page.
To reassign a submission, tap the Menu button (three dots) in the upper right corner and select Reassign: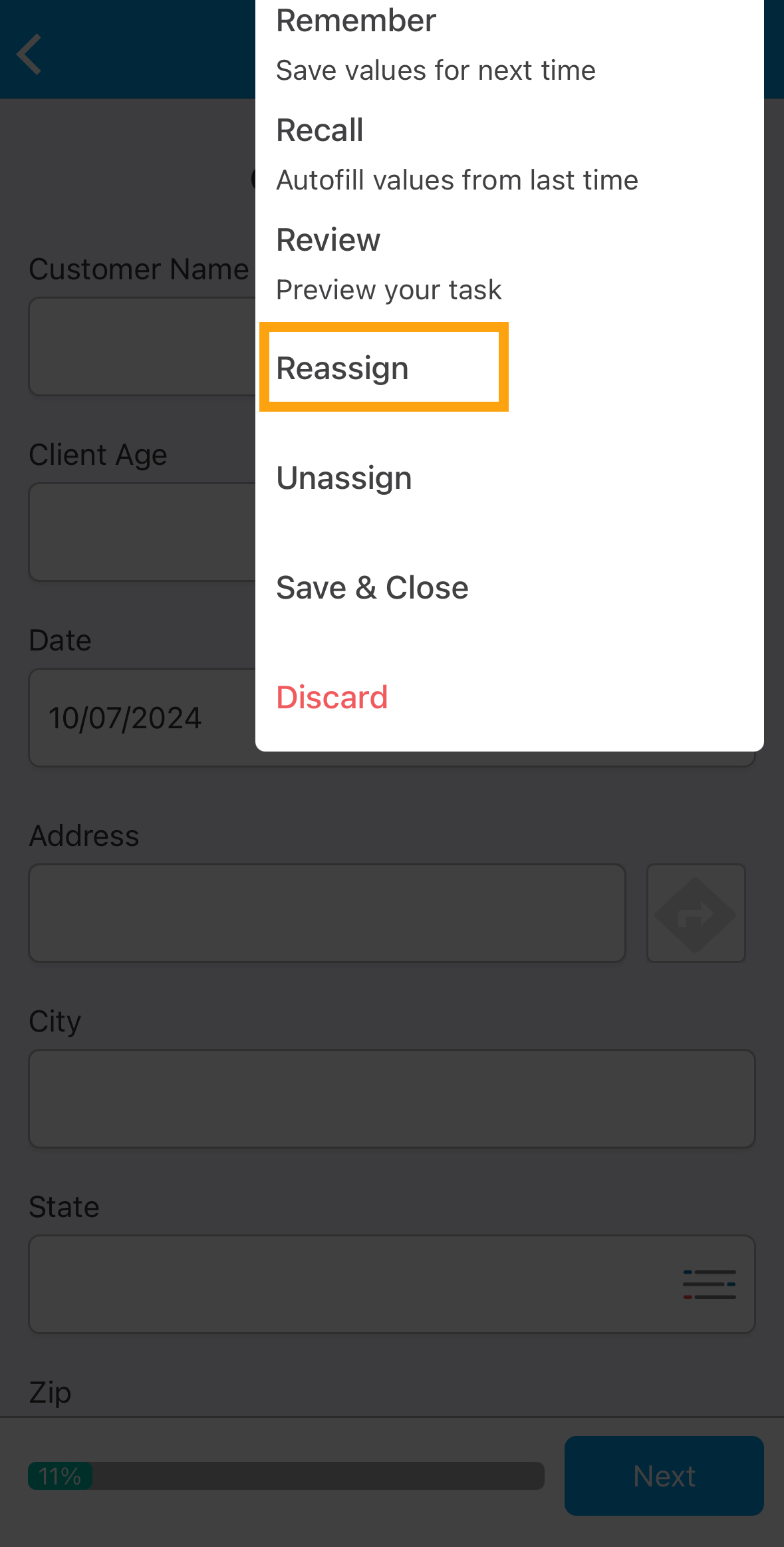 A list of available users will appear. This list will include the current user (in this example, Jeff Winters):
Tap the name of the user to whom you want to reassign the submission, then confirm the selection by tapping Reassign on the new message:
Once the submission is reassigned, it will appear as a new task on the other user's device:
The Assignment status for submissions is also displayed on the Dispatch Manager on the website, where Admins can manually reassign, unassign, and delete Assignments.